Research
Laser Cooling
Free falling of laser-cooled atoms

The image of the free-falling trapped atoms at 10-5K, where different colors corespond to different atomic density. The signal above is the image taken at t = 0.01s, while the one below is at 0.03s. The actual scale of image is calibrated by the displacement of the free falling atoms within a given time, and the expansion of the atoms is measured to estimate its temperature.
Atoms in the magneto-optical trap

In this movie, trapped atoms follow the zero of the quadrupole magnetic field which is affected by a magnet outside the trapping cell.
Quantum Optics
Storage and retrieval of light pulses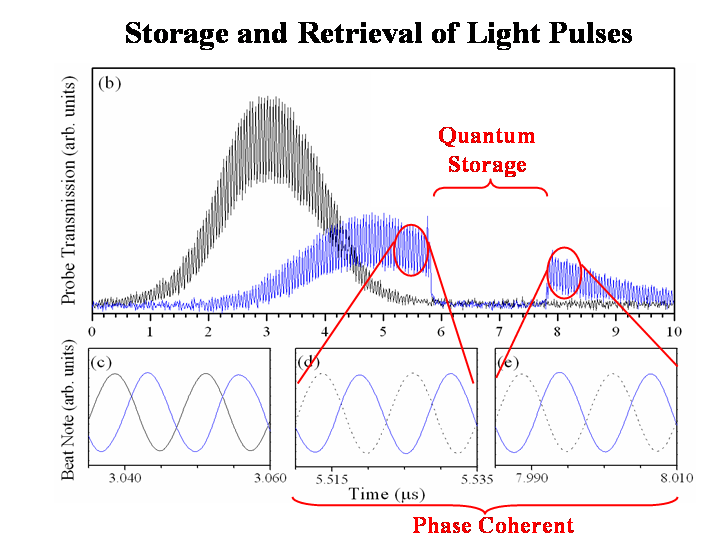 Bose-Einstein Condensation
Experimental demonstraion of 87Rb BEC (AM 01:42 at May 17, 2006)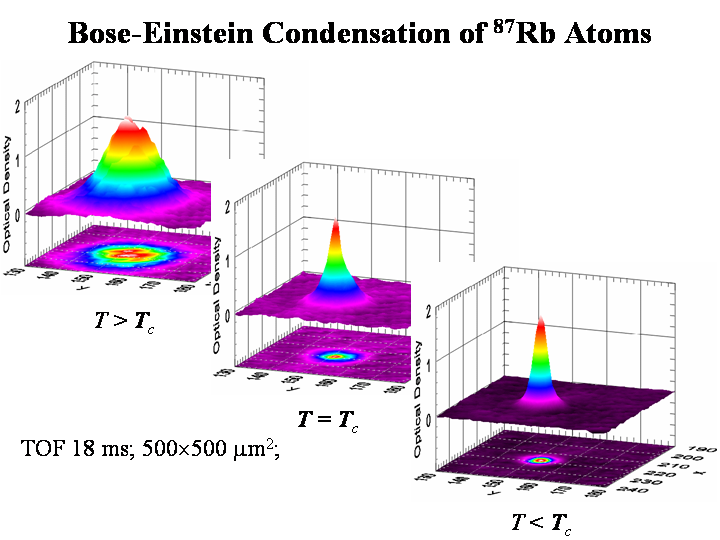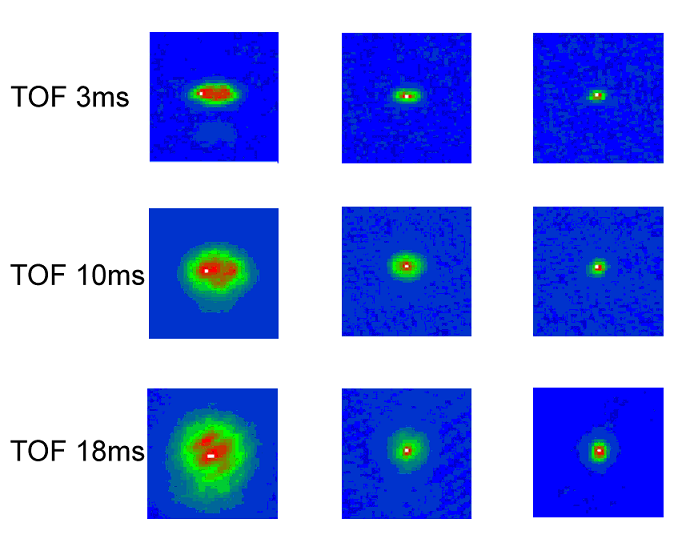 Ultracold Atom Laboratory
National Tsing Hua University
Department of Physics
Hsinchu, Taiwan, R.O.C. 30013